The 7th annual BC Beer Awards, taking place at the Croatian Cultural Centre, once again aims to showcase the wonderful brewing talent from across the province. The Awards are held in October, falling within BC Craft Beer Month, a month dedicated to showcasing the best that BC has to offer. With categories that allow long standing breweries to challenge themselves and each other, as well as an award for the Rookie Brewery of the year (a contentious position with BC's newest craft breweries competing), this event is one of the best for those looking to see what BC breweries have brought to the table this year.
Every year there is a challenge set to the breweries to focus and master a particular style. Last year brewers were asked to 'pucker up!' and bring something sour. Main Street Brewing won with their Cantus Fermus Sour, a complex sour with fruit and funk. This year's challenge, the humble Mild, has less variety, forcing the brewers to focus and tighten up their craft. By holding the beer below 4% ABV, the limitation and challenge to maintain a flavourful malt character without coming off cloyingly sweet or too heavy. And at 4% or less, Milds are very easy drinking and quite sessionable. During 'Mild Month' in May, many breweries were piloting beers and tweaking recipes, and the Mild May Cask Festival at the Belmont gave a sneak peek at some of the potential milds coming out for the BCBA. You can read here about some of the background and history of the mild.
Though it is challenging to make a flavourful low alcohol beer there are ways to brew one. Last week at the Session Cask Festival at Central City Beatty, Steamworks managed to brew an 'ultra' india session ale at 1.8% that was loaded with hops to maintain the aroma and flavour. Mild Ales are more malt forward, with a subdued hop character and often an aromatic fruit character from the english yeast. All together, it is a challenge but there is plenty of opportunity to make for a flavourful and award winning beer.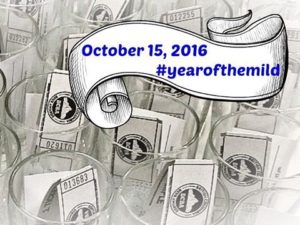 With 60 breweries and 5 cideries, there will be plenty to try! With the awards being increased to 30 categories, expect lots of celebration amongst the breweries as well. This is one of the best craft beer events in the province and definitely not one to miss. CAMRA Vancouver will have a booth set up to renew memberships and offer advice on which beers you must try, so come by and chat.
The event is held Saturday, October 15th from 4-9pm at the Croatian Cultural Centre. Tickets are available here and they won't last!
Kerry Dyson
Vice President
CAMRA BC –  Vancouver Branch