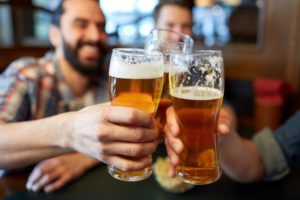 As we approach CAMRA Vancouver's 2017 AGM on February 26, we begin the process of opening nominations for executive board member roles.
Are you passionate about craft beer and looking for a way to get involved in local advocacy? Join our current executive team on Tuesday, January 17, 7pm at Main Street Brewing for a meet and greet session to learn more about CAMRA's executive roles and how you can get involved.
There are not just executive roles available. We are always looking for a volunteer roles or executive support roles (ie marketing, community and education support). Even if you aren't sure if you're interested in being involved but just want to get to know us, join us for this event
Members in good standing will receive a bonus beer courtesy of CAMRA Vancouver and 20% off food!
For more information email events@camravancouver.ca